On-Page SEO
From Seobility Wiki
What is on-page SEO?
On-page SEO is a term that covers numerous strategies applied on a web page to improve its ranking within search engine results. It differs from off-page SEO strategies that occur outside the webpage – most notably in the form of building inbound links. The two types of SEO are equally important and an effective SEO strategy has to include both.
Fields of on-page SEO
The goal of on-page SEO is to optimize a page's content, formatting, and design to rank highly within the SERPs. Most people rely on search results to find businesses to purchase from or content to consume. While SEO strategies work on most search engine platforms, they are particularly geared towards being effective on Google, which is the clear market leader. Ranking high on Google can have a positive impact on a site's web traffic.
The most important factors that have to be considered when it comes to on-page SEO include:
Technology & Metadata
Technology is a key element for any on-page SEO strategy, as it determines how users interact with a website. Page loading time is an important factor in this regard. A slow-loading page impacts the user experience and search engine rankings negatively. Having a website that is supported by an up-to-date technological infrastructure is a good starting point for your on-page SEO strategies.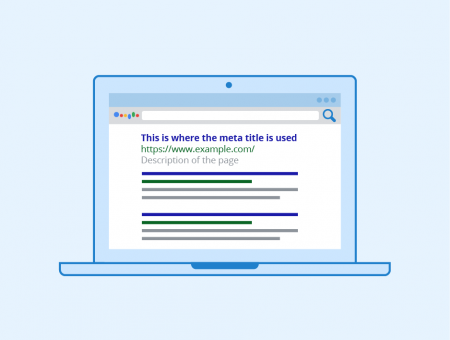 Metadata: This includes the meta title (title tag) of a web page and its meta description. Both are displayed in the page snippet on search engine result pages. An optimized meta title's length needs to be between 55 and 65 characters to ensure it is not truncated by Google. Including the primary keyword in the meta title also helps with the ranking. The meta description is a short, but informative, page description that appears just below the meta title. It should be accurate and inform users what a page is about, without exceeding 156 characters. Including some of the keywords can help with the click-through rate as they will be bolded in the search snippet.
Server availability & response time: A website needs to be hosted on a reliable and responsive server in order to rank highly on search engines. When Google users regularly find a website offline after being redirected from the search results, that site can be penalized by a lower ranking. Slow response times need to be avoided as well, as they can also negatively impact a page's ranking.
Canonical Tag: Under certain circumstances, identical (or near-identical) content can appear under different web addresses. This could be due to slight variations in the URL (such as using 'http' and 'https' protocols) or URL parameters, for example. A canonical tag is a bit of code that is added to 'duplicate' web pages to point search engines towards the original document that should be displayed in search results. This ensures that Google, and other search engines, do not consider these different URLs as duplicate pages. Instead, the relevance and link equity of both pages is consolidated onto the canonical URL and can consequently improve its ranking.
Mobile Optimization: As of January 2020, statistics estimate that up to half of all web traffic originates from mobile devices. Any serious SEO effort has to recognize this and ensure that the website loads and displays optimally on a wide range of mobile devices. This mobile optimization is an important Google ranking factor.
Structure & URLs
How a website is structured directly impacts the user experience, as such, it is also factored into Google rankings. An effective on-page SEO strategy should focus on the following structural attributes: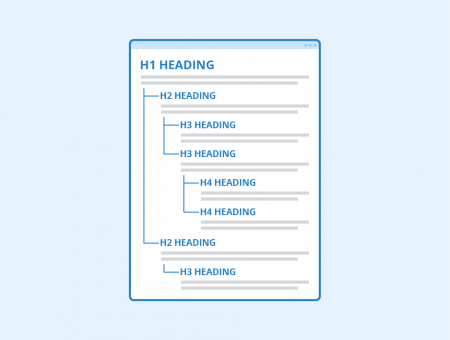 Headings: The main heading, and subheadings, should include the most important keywords, or at least variations of the primary and secondary keywords. Content, especially long texts, should always be broken down by subheadings to make it more digestible to the reader. In addition, headings will also help Google get an overview of the content of a web page.
Internal linking: Placing links to other pages within the website is another important component of on-page SEO. While the main purpose of any link is to provide the reader with relevant information of value, internal linking ensures that visitors remain on the website for longer. In addition, they are a great means to spread link equity across the website. However, it's important that all links are relevant and natural depending on the topic/page.
External links: As with internal links, external links are supposed to direct readers to valuable sources of information. They are good for SEO as they indicate a commitment to provide readers with valuable information, especially when high authority (reputable) web pages are linked to.
URL structure: In terms of structure, an optimized URL has two important characteristics. It is short, and it is easy to read. A descriptive URL might also help readers understand what a page is all about.
Website architecture: A website's architecture needs to follow a logical and flat structure for better navigation by readers and search engines. Navigating a website should be easy for visitors so they find the content they are looking for. In addition, a flat site architecture ensures that search engine crawlers can crawl and index all relevant subpages.
Content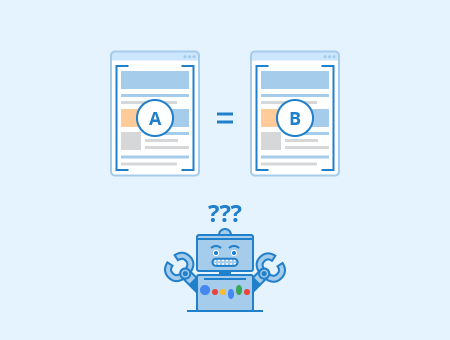 Duplicate content: The content on a website should always be unique. Duplicate content that is copied from other online sources (or internal sources) can negatively affect search engine visibility. If multiple URLs refer to the same page, then a canonical tag should be used so that search engines do not consider them as separate duplicate pages.
Keyword optimization & TF*IDF: Keyword optimization is an important step in content creation. The search term, and how a web page matches the adopted keyword are the main determining factor when it comes to Google rankings. Proper research is required to get the keyword optimization process right. A great tool for keyword optimization is TF*IDF. TF*IDF is a formula for calculating the weighted value of certain terms or phrases on a web page. It compares the term usage to its prevalence in other pages that rank for the target keyword. This comparative analysis enables optimization by adding terms that the top-ranking pages use, thus making your own content more relevant. It also ensures that keyword spamming does not occur by determining the ideal weighting for important terms.
Text quality: As already mentioned on multiple occasions throughout this text, Google (and other search engines) reward a positive user experience with high rankings on search result pages. A lot of important user signals such as the click-through rate, bounce rate, dwell time, or the number of social media shares are determined (at least in part) by the quality of the content. Content does not just have to be unique; it needs to benefit readers with added value. A page with high-quality content is more likely to attract backlinks from other websites, which are an important ranking factor. Therefore, quality is as important as uniqueness when it comes to determining the right content creation strategy for a website.
Related links
Similar articles
To quote this article, just copy this link:
https://www.seobility.net/en/wiki/On-Page_SEO