Multichannel Marketing
From Seobility Wiki
Definition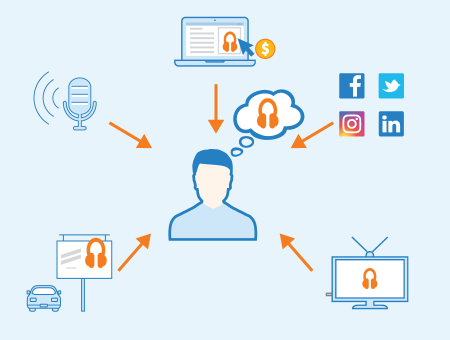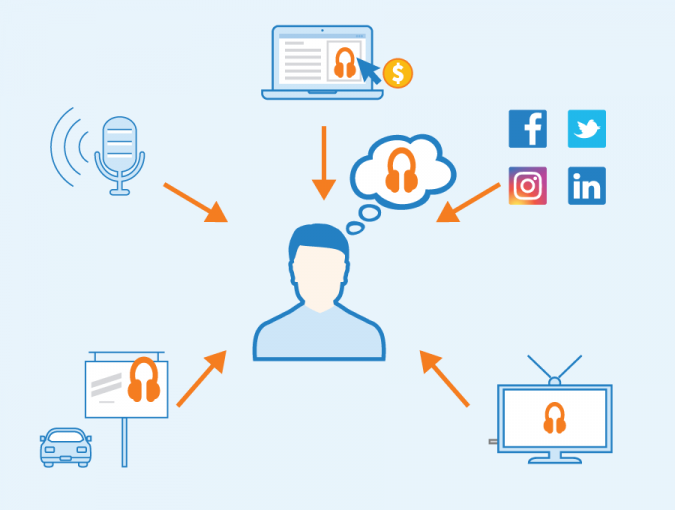 Multichannel marketing (also known as multichannel strategy) is a strategic marketing approach that attempts to reach customers through different communication and distribution channels. Online channels, such as search engine advertising, social media, or emails, are usually combined with offline channels, such as print ads, catalogs, or face-to-face sales. This means that communication campaigns have to be adapted to different channels in order to be successful.
Goals of multichannel marketing
The primary goal of multichannel marketing is giving customers the choice of when and how they want to communicate with a company and buy its products. Most customers want to decide for themselves how to contact a company without relying on the opening hours of a store, for example.
Multichannel strategies show flexibility by giving partial control over the communication and sales process to customers, aiming to increase their satisfaction and loyalty.
Another goal of multichannel marketing is to create positive synergy effects between used channels which requires consistency in communication.
Advantages and challenges
The most obvious advantage of multichannel marketing is that communication and distribution across multiple channels increases the reach of your marketing message and possibly revenues. Furthermore, distributing a message on different channels allows you to receive feedback from different target groups. You can use this feedback to improve your products or services and thus increase your customer orientation. Feedback also helps you to identify which customer segment prefers which channels, allowing you to adapt communication and distribution activities to each target group's needs.
Multichannel marketing also increases customer loyalty by addressing them through their preferred channels, as described above.
However, these strategies also bring a number of challenges that you need to overcome in order to be successful in multichannel marketing.
One of these is the need to keep communication messages consistent across all channels in order to create a unified image of your company in customers' minds. Such coordination problems can not only occur in communication but also if you offer different products or prices for different distribution channels
The technical implementation of multichannel distribution poses additional challenges, as there is often no technology suitable for every channel. In addition, this kind of distribution has a high potential for conflict. For example, if your company wants to add another distribution partner or sell its products through direct sales, this can lead to conflicts with other powerful partners.
Furthermore, multichannel marketing is usually more expensive, because you have to publish your messages in additional media or create new distribution channels.
The following table briefly summarizes the advantages and challenges of multichannel marketing:
| Advantages | Challenges |
| --- | --- |
| increased reach and revenues | consistency and coordination |
| feedback for product improvements | technical implementation of multichannel distribution |
| adaptation to the target group's needs | high conflict potential |
| increased customer loyalty | higher costs |
Example of multichannel marketing
The sporting goods manufacturer Adidas provides a good example of multichannel marketing. In addition to the sale through online and offline retailers, they offer their products in their own online shop and in their flagship stores, known as Adidas Concept Stores. When it comes to advertising and communication, Adidas is versatile, too. They use multiple channels, ranging from classic TV ads to social media.
Adidas online shop: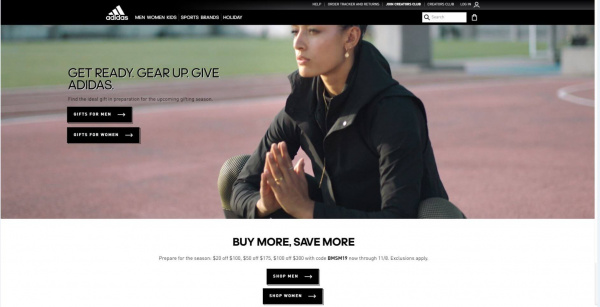 Screenshot of Adidas' online shop homepage of adidas.com

Adidas goods at Finishline: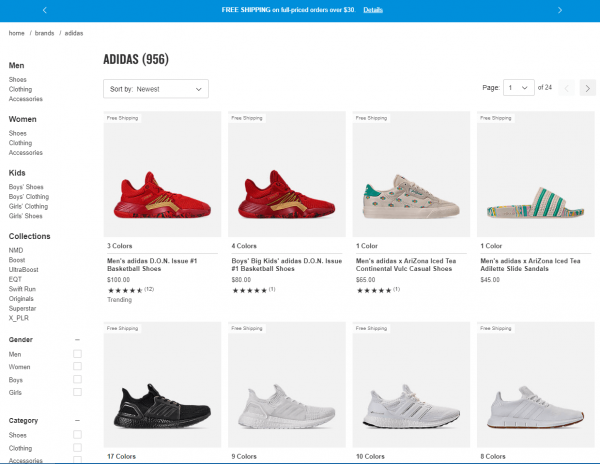 Screenshot of Adidas products at Finishline of finishline.com

Adidas on Facebook: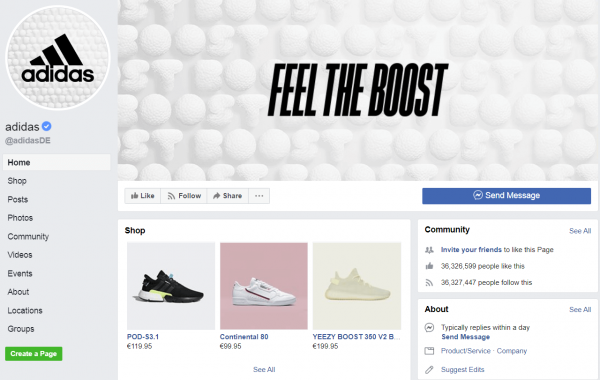 Screenshot of the Adidas Facebook page of facebook.com
Related links
To quote this article, just copy this link:
https://www.seobility.net/en/wiki/Multichannel_Marketing