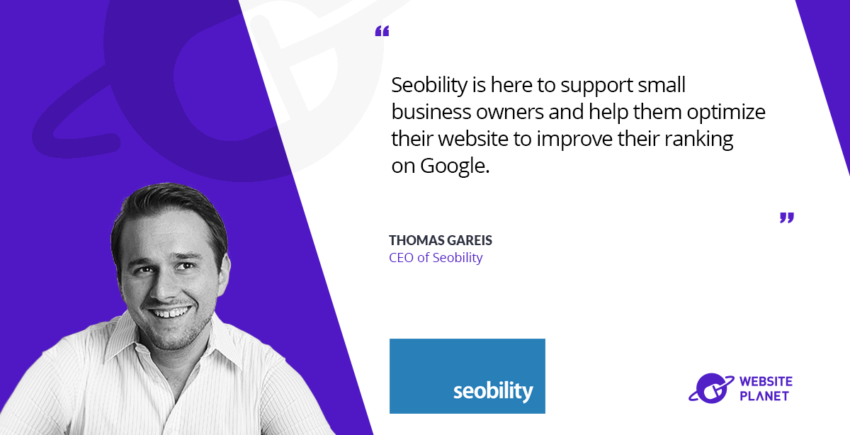 Have you ever wondered how the name of our SEO tool "Seobility" originated? Or what the story behind Seobility is?
Our CEO Thomas Gareis recently gave an interview to the team of WebsitePlanet.com, where he answered these and many other questions. WebsitePlanet.com is an independent platform for everyone who wants to build and market a website. They provide unbiased reviews of professional web services and aim to cut through the confusion that website owners face in their daily work.
In his interview, Thomas talks about the origins and evolution of Seobility and explains the most important features of our SEO tool, first and foremost the Seobility Site Audit. He also shares insights on the importance of backlinks and TF*IDF optimization which are covered by our SEO software too. Another topic that came up during the interview: Seobility's free online tools such as the SEO Checker and Backlink Checker. Since our main goal has always been to support small businesses with the optimization of their websites, these tools will remain an important part of our software, supplementing the free and paid plans.
Read the full interview on websiteplanet.com.
PS:
Get blog updates straight to your inbox!